Avatar: The Last Airbender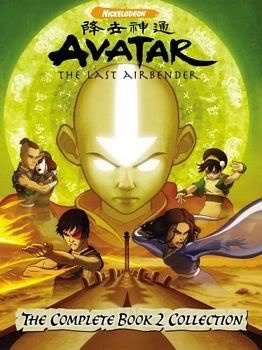 This is too late to notify anyone who's not on the West Coast, but the third season of the excellent cartoon series
Avatar: The Last Airbender
debuts on Nickelodeon tonight at 8:30 -- which is less than half an hour from now!
Avatar
is a fine series -- smart, funny, and action-packed, with an immense and well-defined world, complex and ever-developing characters, and a boatload of just-plain-coolness. I've praised it here
before
, and I know
Johnny B
for one will back me up. If you like animation, you'll like this show. Nick is sure to repeat tonight's episode several times over the next week. Check it out!