YOU ARE NOW PSYCHED
Coming to America on July 22nd: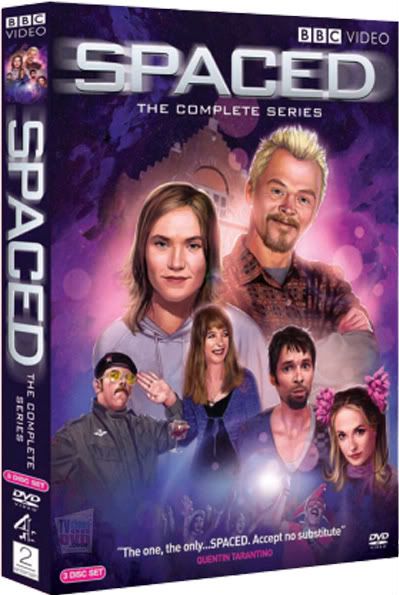 SPACED: THE COMPLETE SERIES
For the first time in North America, all 14 episodes of this absolutely brilliant sitcom are coming to DVD. Featuring new commentary tracks from Quentin Tarantino, Kevin Smith, Bill Hader, Matt Stone, Patton Oswalt, and Diablo Cody, at least half of which are deserving of such an honor.
I admit, I'm a bit worried about what musical changes may have been necessary due to rights issues, a la
WKRP
. But that's a small concern. The bottom line is, we are all happy this is finally happening, and we will be a better country for it.