Favorite Albums
On
Saturday
I referred to Bad Religion's
Stranger Than Fiction
as one of my ten favorite albums. Then I thought, "Say, what would the other nine albums in that top ten be?" Actually, I thought, "Say, that would make for an easy post!" And here we are.
For most of the images, I used
HotFreeLayouts
, because all the cool kids are doing it, what with their MySpace pages and all (whatever
that
is). I refrained from using multiple albums from the same artist, or else the list might've been all Who (plus Pete Townshend's
Empty Glass
and
All the Best Cowboys Have Chinese Eyes
). And of course, I found it impossible to stop at just ten, so here's
twelve
a baker's dozen
fifteen
sixteen. In no particular order.
The Who: Who's Next
...except for this first one. Which, as you should know by now, I believe to be the pinnacle of Western civilization.
Bad Religion: Stranger Than Fiction
"Punk with a thesaurus," as a friend of mine once said. This album is brilliant, loud and angry and funny and smart.
John Coltrane: A Love Supreme
First jazz album I ever owned. Some of the most beautiful sounds ever recorded.
Tom Petty: Full Moon Fever
When I re-bought this album a week and a half ago, I called it one of my top ten albums. I guess I've been thinking about making this list for a while. Listening to it at home, it made me wonder why I waited so long to replace the old copy (which I lost). I've played it every day since, and I just keep loving it more.
Barenaked Ladies: Gordon
I hate that I don't have my original copy of this album anymore (the one with the band members all making wacky faces). Still my favorite disc by one of my favorite bands.
Green Day: American Idiot
There hasn't been a week since I bought this album that I haven't listened to it from beginning to end; there's barely been a day I haven't played at least a couple of songs. I'll keep calling it the best album of the new millennium until somebody proves otherwise. (Note: I will not accept any proof presented.)
Foo Fighters: The Colour and the Shape
I've said it before and I'll say it again: Foo Fighters are better than Nirvana ever was. And this is their best, one face-rocking gem after another.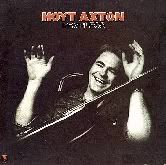 Hoyt Axton: Fearless
I'm a fan of Johnny Cash, I'm an admirer of Willie Nelson, I'm fond of Patsy Cline. But Hoyt Axton is the only country artist I worship. I grew up on his music, and you probably did, too, without knowing it -- he wrote a number of big hits for other artists, while maintaining his own terrific career. His
Life Machine
and
Fearless
albums are a one-two punch of musical greatness; they never fail to lift my spirits. (By the way, this was the one image I had to Google for myself. HotFreeLayouts, you have failed me.)
The Beatles: The White Album
Double album means double the Beatley goodness!
The Refreshments: Fizzy Fuzzy Big & Buzzy
Fantastic Southwestern rock (as I like to call it) from a band that sadly only released two albums, both of which I love.
Therapy?: Troublegum
Tremendous hard-rocking nastiness. If I made a horror movie, the soundtrack would be filled with Therapy? songs. Starting with this album's opening cut, "Knives."
They Might Be Giants: Flood
I almost picked
John Henry
instead of
Flood
.
Flood
wins because I've listened to it more recently. I listen to this album and grin from the first song right through to the last.
Matthew Sweet: Girlfriend
Pure pop rock perfection. And one of the loveliest album covers ever. That's Tuesday Weld. Ain't she a cutie?
Public Enemy: Apocalypse 91... The Enemy Strikes Black
If I were allowed only one rap album, this would be it. Not that I really need much more than one rap album; I'm not a
huge
fan. But this album blows me away, more so even than PE's two previous albums, which are generally considered superior. Hey, I gotta be me. I hate to see Flavor Flav making a joke of himself on TV these days; he and Chuck D used to create the most important songs in rap music -- hell, fifteen, twenty years later, they're
still
the most important songs in rap music.
Neil Young: Harvest
With so many highlights in his career, it's hard to pick Neil Young's best, but I'd say this, his most commercially successful album (I'm almost positive of that, but don't hold me to it) is also his most artistically successful.
Pink Floyd: The Wall
The first CD I ever bought. I listened to this album endlessly my freshman year of college. Perhaps that explains a lot.
I'm sure to remember another one or two albums I should've included, but that list looks pretty solid as is. Opinions, anyone?